5 Questions with Economist Jan Svejnar on Brexit
The fallout from Brexit, the British exit from the European Union, was nearly immediate.
June 24, 2016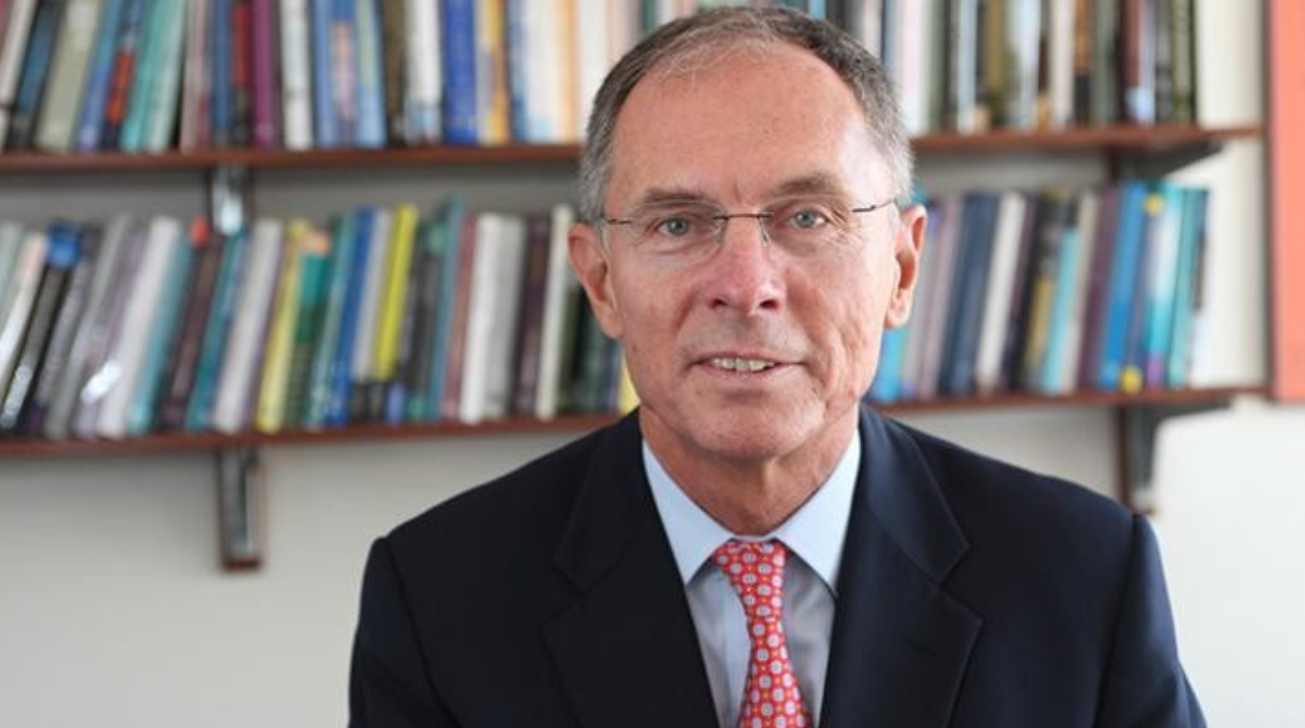 Every global market sank. British Prime Minister David Cameron resigned. A large U.S. investment bank announced it would move 2,000 jobs out of London to either Dublin or Frankfurt, the credit agency Standard & Poor's said that the Britain would lose its AAA rating while Moody's lowered its rating to negative from stable.
More shoes are still to drop, according to Jan Svejnar, the James T. Shotwell Professor of Global Political Economy at the School of International and Public Affairs. While he knew the vote would be close, he believed that Britons would ultimately stay. He was surprised the leave vote was as strong as it was, 52 percent to 48 percent.
The repercussions will be significant. "I think we are seeing the unraveling of Great Britain," he said. Scotland, which two years ago voted no on an independence referendum, will probably opt for a new one. Northern Ireland could do the same. \"We may be going from Great Britain to small England.\"
Here, Svejnar answers five questions about what will happen now that Britain is withdrawing from the EU.
Q. What happens next?
A. We are already seeing the first impacts, the gyrations in the stock markets and foreign exchange markets. I think that may continue for a while. Next will come a first round of tough political decisions. German chancellor Angela Merkel will be getting together with Italian Prime Minister Matteo Renzi and French president Francois Hollande to prepare a statement and stake out their approach to the British decision.
Q. What kind of approach might that be?
A. They have to negotiate a separation, which won't be easy. If it is done too fast and too vigorously, it could alienate other EU nations, who may insist the rest of the 25 members should have been consulted rather than having a particular solution designed by the leaders of only those three countries shoved down their throats. There are free trade policies and immigration pacts and a swath of EU regulations that must be unraveled or replaced. The EU won't want to make it easy for Britain to leave, they don't want this to set a precedent for other countries.
Q. What kind of economic fallout do you foresee?
A. There are two years to negotiate the exit, unless markets destabilize to such an extent that they can't afford to take that long. All the agreements between the EU and Britain must be renegotiated. There may be a substantial relocation of capital from Britain. London could lose its status as a global hub of finance, and I've already heard that some banks are looking to move their headquarters.
Q. How does this affect the rest of Europe, or the world?
A. Britain is now the second largest economy in the EU, and the most outward oriented. There is a chance that Europe itself gets destabilized, because now other governments may ask for exceptions and exemptions from EU regulations. If that happens, Europe may not look to be as friendly a place to invest in, and investors may look to other parts of the world. Also, other nations will be cautious about raising interest rates, to make sure there is no economic contagion.
Q. Is there any chance that this can be reversed?
A. In principle, yes. It takes a vote of Parliament for the decision to become final. Parliament could conceivably go against the referendum, but the vote was 51.9 percent to 48.1 percent. It would be hard for it to say this was just a joke. Given that David Cameron has already resigned, I don't see that this can be stopped.