Image Carousel with 3 slides
A carousel is a rotating set of images. Use the previous and next buttons to change the displayed slide
Mission
The Center on Global Economy and Governance (CGEG) was created with the recognition that without adequate global economic governance there is a greater possibility of major crises and a tendency toward protectionism and political upheaval. It is our mission to develop, promote and implement new theories, studies and policy initiatives that cut across nation-state boundaries and address this new reality.
Recent Papers
July 30, 2023
After five years of working non-stop building my nonprofit organization, the Center on Global Economy and Governance BRICLab's invitation to spend the spring in New York City as a visiting scholar allowed me to take a few months to stop, breathe, reflect, and learn. Columbia University provided me with the exhilarating experience of shattering old assumptions and the rewarding process of conceiving a new perspective on the world.
June 22, 2023
My time at Columbia was absolutely transformative, and I feel incredibly fortunate to have been part of such a vibrant academic community.
May 01, 2023
On April 17, SIPA's MPA in Economic Policy Management Program hosted former Bank of Japan Governor Haruhiko Kuroda, where he discussed his legacy at his country's central bank and the challenge of curbing deflation.
An Introduction to the Center
Globalization has brought both major benefits and significant problems. The liberalization and integration into the global economic system of previously semi-autarkic economies have created beneficial economies of scale, spurred innovation, and lifted tens of millions of people out of abject poverty.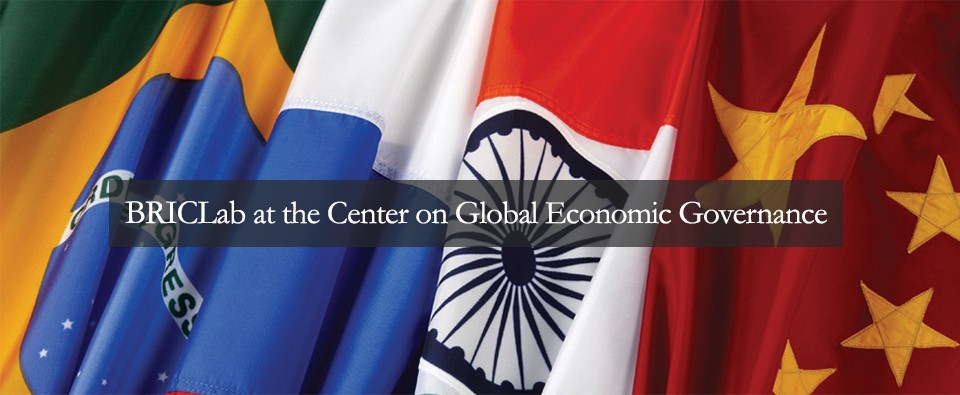 BRICLab
Four of the world's fastest growing economies — Brazil, Russia, India and China, the so-called BRIC nations — have a special forum at SIPA: the BRICLab. Representing 40 percent of the world's population, these four nations are a driving force in emerging markets. The BRICLab examines their increasing influence on global affairs and the implications of their growing power through a combination of a visiting scholar program, conferences, and classes. 
Columbia Business School, 645 West 130th Street, New York, NY 10027
5:00 PM - 7:00 PM
Event time is displayed in your time zone.